He's read a lot of things Billy Graham has written over the years. Now, it's his turn to write about his grandfather and God's goodness.
Will Graham signed copies of his first book Redeemed: Devotions for the Longing Soul at the Billy Graham Library in Charlotte, North Carolina, on Wednesday. People lined up to meet the evangelist, who joked that he's got some competition in the family when it comes to writing.
"It is exciting to do a book signing in the Billy Graham Library, because my grandfather's legacy and message lives on here, and because much of the book also focuses on that same message," Will Graham said.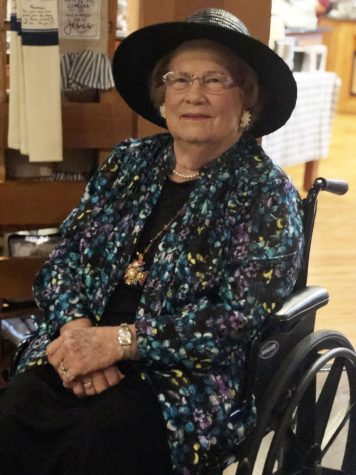 "[This book] is about the Lord Jesus Christ and Him alone," he continued. "It's not about my experiences. It's not about Will Graham, it's not about the ministry, it's about the Lord redeeming all of mankind."
After getting a hug and having her copy of Will's devotional signed, 92-year-old Rose Adams beamed. "He's just precious," she said. Donning a black-brimmed hat and pearl earrings, the Southern belle is a special friend of the Graham family. She first met Billy Graham's mother in 1965 at a Bible study at Mother Graham's home. Here's a fun fact: That Bible study continues to this day, more than 50 years later.
Rose has known Will since he was little and tears up talking about the Grahams. She's pretty proud of Will for sharing the Gospel around the world like his grandfather, as well as his father, Franklin Graham.
Though sharp as a tack, Rose struggled for the right words to describe Will's personality and preaching style, finally settling on this: "He's got a soft, mellow way like Billy."
Further back in line, Solomon HaTha isn't a man of many words but his heart for the Lord spoke volumes Wednesday. He waited patiently to meet Will Graham because he feels they have a lot in common. The 27-year-old follows Will's Facebook page and keeps up with his evangelistic Celebrations. Solomon has a gentle disposition and a passion to tell others about Christ.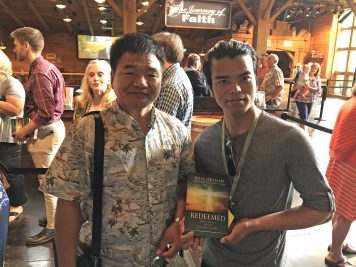 The youth leader plans to travel to three states this year to carry out
the Great Commission
. He likened the Graham family ministry—from one generation to the next—to another family. "It's like Abraham, Isaac and Jacob in the Bible," he explained.
According to Will, God's Word was key to writing Redeemed, which focuses on God's message of love and redemption.
"I believe that [in] every story, God's got to be the hero," Will said. "And if God's not the hero of your story, then there's something wrong with your story."
Sandra Clory knows that full well. Decked out in a sunny yellow dress and hat, she exudes love and respect for God and Billy Graham. And now Will Graham. "The fruit never falls far from the tree," she said, near tears.
The former actress has loved Billy Graham since she was 5 years old, after he taught her about Jesus from the TV. She sang in a Crusade choir and even met the evangelist. While she has a lot of Billy Graham books, she's happy to add Will's to her collection.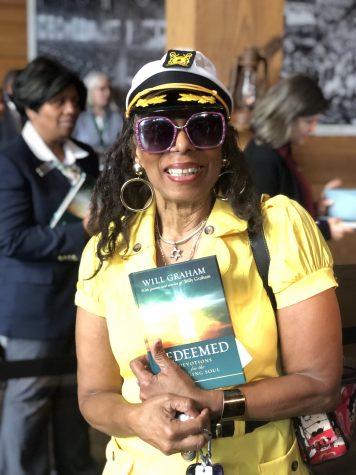 "Words put us even closer [to God] because of the power of the spoken word," she said. "It's like taking a deep breath to renew your strength on your journey, to stay on the path [with God]."
And that's Will Graham's heart—to let people know how much God loves them, even when they feel unworthy. He shares the same message whether he's traveling to remote places around the world, welcoming people to The Billy Graham Training Center at The Cove in Asheville, North Carolina—where he serves as executive director, or writing a book like Redeemed.
It's just one more way to communicate the Good News, an opportunity his grandfather always looked for as well.
"I'm following in his footsteps a little bit with Redeemed," Will Graham said. "It's allowing me to share the Gospel with people that I'll never be able to meet face-to-face."